| | | |
| --- | --- | --- |
| Welcome | | You are not currently logged in. |
2013 Awards Night/Harley Raffle
Join us Saturday May 11, 2013 at 5pm. Location: Medford Elks for our 2013 Awards Night. This night will include awards, scholarships, as well as a Harley Davidson Raffle for our many charities. Please contact Eddie Buckley at 617 413 7921 if you can help us sell some raffle tickets to raise money for our various charities. We are only selling 325 tickets for the Harley Raffle at $100 per ticket. We need your help selling so please step up and help our Union out.
MEDFORD FIREFIGHTERS LOCAL 1032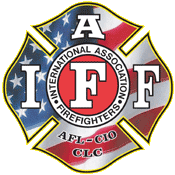 The members of Local 1032 are dedicated to providing fire protection to the citizens of Medford, Massachusetts. Medford is located 5 miles north of Boston on the Mystic River. It was settled in 1630, incorporated as a Town in 1695 and as a City in 1892. It has a population of 55,565(2007 census) and covers 8.64 sq. miles. The Medford Fire Department is a professional department consisting of 114 members assigned to 6 Engine Companies, 2 Ladder Companies, Fire Prevention Division, Training Division, 911 Communication Center and Administration. Services that our members provide to the City of Medford are fire suppression, EMS, hazardous material response, Mass Decontamination, water rescue, arson investigation and fire prevention which includes inspection and permitting. Additionally the Department provides a S.A.F.E. (Student Awareness of Fire Education) Program to the children in our schools. The department also hosts the general public as part of an annual open house which deals with fire safety issues during the month of October as part of Fire Prevention Month.
| | |
| --- | --- |
| | United we bargain, divided we beg. |
BURN - One Year on the Front Lines of the Battle to Save Detroit
Mar 20, 2013 (14:25:00)
BURN is a feature documentary about Detroit, told through the eyes of Detroit firefighters, who are charged with the thankless task of saving a city that many have written off as dead. Firefighters have an up-close view of the best and worst in any city.
Somerville Theater
Friday March 22 & Saturday March 23
Download:

NEW-ENGLAND-FLYER3.jpg
2012 Golf
Oct 04, 2012 (11:47:00)
I want to thank everyone for a great turnout to our annual charity golf tournament held this yeat at The HillView Golf Course in N. Reading, MA. We had some great weather that helped with such a wonderful tournament. Your help made this event go smoothly. Thanks to some hard working members and friends we had a good amount of sign sponsors and great raffle prizes. I would like to give a special thanks to Joe Rosa, Jimmy Flynn, Bob Jones*, BIlly O'Brien, Gary Luongo, Larry Hawkins and Joe Albano whom all went above and behond for sign sponsors and raffle prizes. I would also like to give special thanks to Jimmy Flynn, Bob Jones*, Gary Luongo, Stacey Spinale, Brian Cronin and Ed Nolan for volunteering their time. Thanks again everyone for a great day. Look forward to a Harley Davidson Bike Raffle coming soon.
Eddie Buckley
Vice President
15840 visitors since Dec 05, 2009